Our Social Responsibility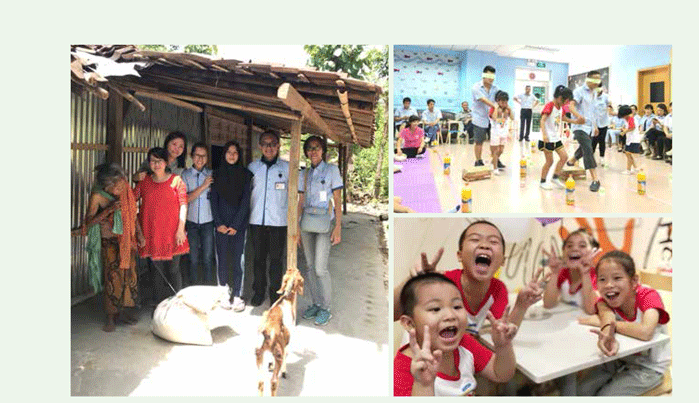 Combine Will believes a solid foundation is essential to a successful and sustainable business. Fulfilling corporate social responsibility ("CSR") is part of our business strategies. It is a continuous journey in which a robust relationship is built with stakeholders. We will also commit to a corporate culture of adhering to integrity, caring for the society and striving to reduce environmental impact. Our team has established an appropriate internal and external audit mechanism to conduct assessment on the effectiveness of the relevant CSR measures implemented in factories located in China and Indonesia on a regular basis. In 2018, five factories obtained ICTI Ethical Toy Program certification, four factories obtained Global Security Verification and Sedex Members Ethical Trade Audit certification. In addition, another three factories passed the Responsible Business Alliance review. Our team will continue the efforts and will optimize our CSR development strategies, report to the Board on the latest development about CSR implementation and communicate with stakeholders on a regular basis, concert the effort to enable our team to contribute to the sustainable development of our employee, the society and the environment.
We care about our employee well-being. In light of this, we have been investing in various activities. In 2018, two "Caring for Employee" activities were conducted in China and Indonesia respectively with the aim to care about the needs and livelihood of our employees. In China, many workers come from remote region to work in Guangdong, hence, separating from their children for a long period of time. We have organized the "Combine Will Happy Summer Holiday" activity in July and August which 30 kids were invited to the factory and reunite with their parents. When their parents were working, the kids participated in various activities at the "Combine Will Happy Summer Holiday" activity center. In addition to a cozy playground, we have also provided professional instructors to take care of the kids and have arranged activities for the families, enabled them to spend a warm and unforgettable moments. Moreover, the establishment of our factory in Indonesia in 2017 has stimulated the local economy as well as provided job opportunities to the locals, created a closer relationship between us and the local community. We have put this relationship into practice. Several home visits were organized, allow us to understand the lives and customs of the local employees and to send the love and care of Combine Will family to the employees' family.
The full standalone Sustainability Report 2018 of Combine Will be issued by the Group by the end of May 2019.
The Group is poised to continue to perform well, anchored on sound and strong fundamentals and supported by lower costs, higher sales and improved margins. With further strategic review into more promising current lines of business and potential new business with higher value-accretive returns, the Group is well-positioned for the future, especially with the new plants ramping up production and strong support from core customers.