Machine Sales
Overview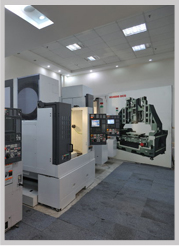 There was a turnaround in the results of Machine Sales with revenue back to the same level of FY2012. Revenue for Machine sale business segment increased by HK$55.0 million, from HK$144.8 million in FY2013 to HK$199.8 million in FY2014. Despite the recovery, revenue contribution of Machine Sales was marginally lower at 9.7% compared to 10.2% in FY2013 mainly due to the strong performance of the ODM/OEM business segment. Gross profit attributed to Machine Sales was also lower at 21.6% for FY2014, compared to 43.3% in FY2013.
With a slow recovery in the China market, and with revenue contribution from new product brands secured, revenue from Machine Sale has recovered, albeit at the expense of lower gross profit margins.
In FY2015, we will continue our efforts on providing value-add services to our customers and will also seek to expand the product brands it represents so as to offer more choices in fulfilling their requirements.