ODM / OEM
Overview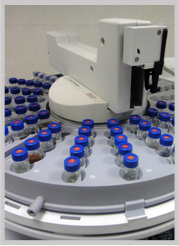 ODM/OEM has turned in another successful year with a significant increase in revenue of HK$668.6 million or 59.7%, from HK$1,120.4 million in FY2013 to HK$1,789.0 million in FY2014. With the record performance, the revenue contribution of ODM/OEM segment increased from 78.9% to 86.5%. Gross profit attributed to this segment also increased from 55.1% to 87.0%.
Going forward, recognizing that this segment would remain the main revenue and group profit generator for our Group, we will continue our strategy to focus our group's resources on this core business segment.
While there will be continued upward cost pressures in FY2015 due to the increase of worker's minimum wages in the PRC, we will address these challenges by devoting resources into R&D and automation processes to improve our efficiency, to continue to focus our attention on engaging and serving our core customers, and to further improve the design of new and existing products with the aim of lowering manufacturing costs.
With the strong support of our core customers, we intend to strengthen our product development, focus on enhancing product quality and further invest in automation and equipment to improve our production processes.